Shop all

fly fishing gear
Hatch 9 Plus Finatic Gen 2 Fly Reel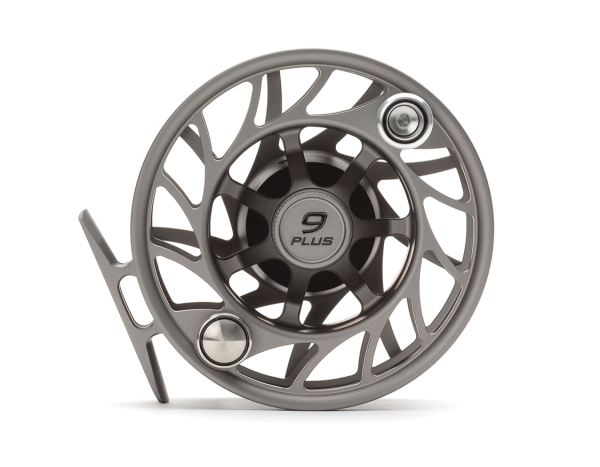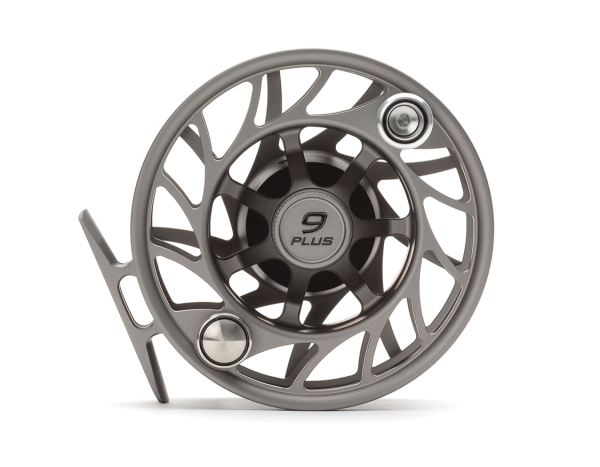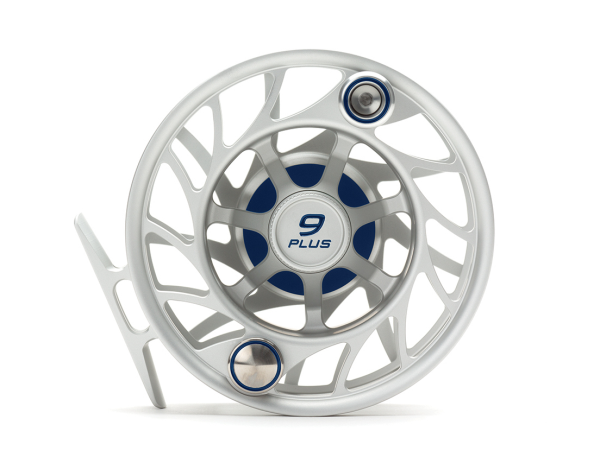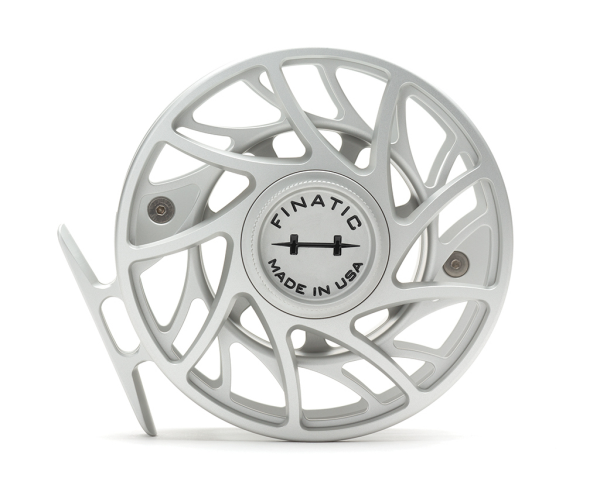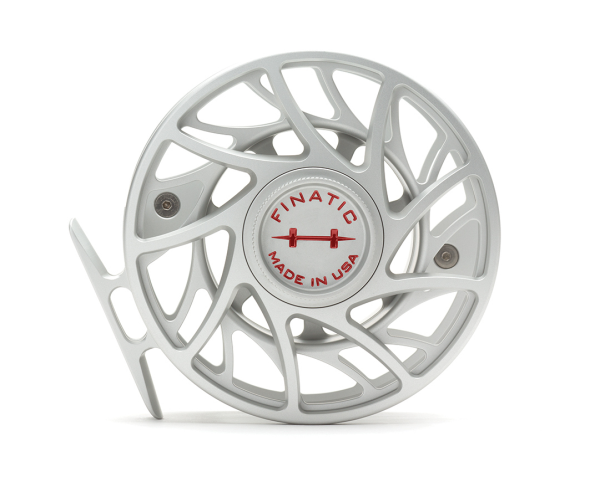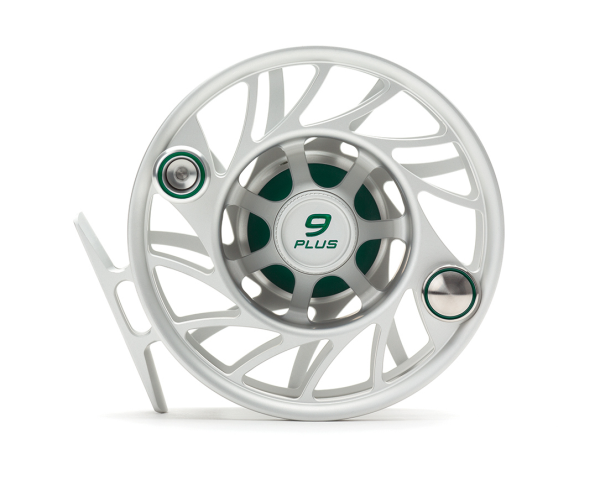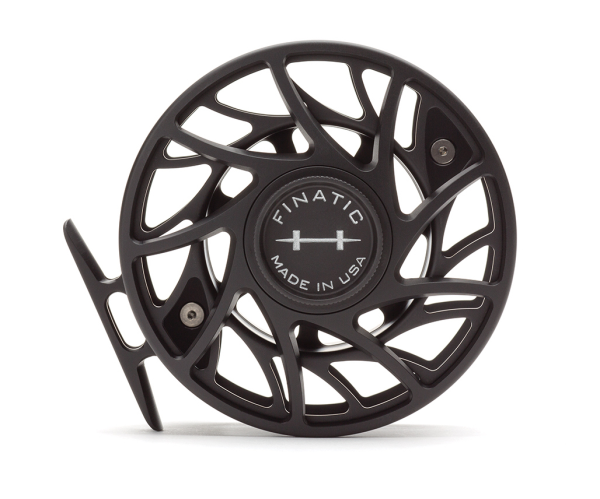 Have questions? Call us

(414) 259-8100
| | |
| --- | --- |
| Arbor: | |
| Backing: | |
| Reel Direction: | |
| Color: | |
| Color: | |
$800.00
Products you may also like
Nautilus CCF-X2 Fly Reel Silver King
NCFXSK -
$695.00
View Product
Need It Today? Pick up in store.

Business Hours

Monday

- Closed

Tuesday

- 10:00AM - 6:00PM

Wednesday

- 10:00AM -6:00PM

Thursday

- 10:00AM - 6:00PM

Friday

- 10:00AM - 6:00PM

Saturday

- 9:00AM - 4:00PM

Sunday

- Closed
Conquer the Salt - the Hatch 9 Plus Finatic Gen 2 Saltwater Fly Reel
Muskies, saltwater and spey all in one high performance fly fishing reel that is the Hatch 9 Plus Finatic. Between the mid and large arbor spool options, the Hatch 9 Plus Finatic fly fishing reel will cover the spectrum from 9 to 11 weight fly lines. A highly versatile, heavy duty, large fly reel for a number of fly fishing situations found world wide.
PROTECTION Type 2 Anodize
LINE WEIGHTS 9wt, 10wt, 11wt, 12wt
DIAMETER 4.25"
WEIGHT 10.3oz
Select a backing option to include Hatch's Premium Braided Backing - if you prefer no backing simply select that option. Reels with the Hatch Premium Backing option will be set up with the following amount of backing (keep in mind this backing is thinner than standard Dacron backing and will fit more):
Hatch 9 Plus Finatic Fly Reel Options
Colors
Clear/Blue
Clear/Green
Clear/Red
Clear/Black
Black/Silver
Gray/Black
Backing Options
No Hatch Premium Backing
Mid Arbor - 9 wt (400 yards Hatch Premium Backing)
Mid Arbor - 10 wt (380 yards Hatch Premium Backing)
Mid Arbor - 11 wt (360 yards Hatch Premium Backing)
Large Arbor - 9 wt (300 yards Hatch Premium Backing)
Large Arbor - 10 wt (275 yards Hatch Premium Backing)
Large Arbor - 11 wt (250 yards Hatch Premium Backing)
Retrieve Direction
Reel with Left Hand
Reel with Right Hand
Choose your preferred options from the dropdown menus above
Click "+ Add to Cart" to begin the checkout process!
Hatch Finatic Gen 2 fly reels are, like the previous generation of Finatic reels, supremely high quality made in the USA fly fishing reels. Fished and lauded worldwide, Hatch fly fishing reels deliver high performance and a no compromise view on quality for exceptional performance in both freshwater and saltwater fly fishing.
Hatch Gen 2 Finatic fly fishing reels are made in the United States and are machined from premium quality bar stock aluminum. Premium anodizing protects Hatch fly reels in all environments, especially when fly fishing in saltwater. The machined reel seat is one solid piece that is a part of the frame, rather than a separate screwed in piece. This eliminates corrosion points and the opportunity for things to work loose, and of course one piece is stronger than two. Hatch Gen 2 Finatic fly reels feature a bomb proof frame to spool connection to maintain strength and consistency in spinning true.
Hatch's multi-disc drag system provides exceptional stopping power that is exceptionally smooth - designed and made to exceed expectations whether you are fly fishing trout in Montana or battling saltwater leviathans in bluewater. The Hatch fly reel drag system is a cassette that is comprised of Rulon and precision stamped stainless steel discs. This multi-disc design applies braking pressure and heat dispersion over several surfaces - start up inertia and stick slip problems are virtually eliminated with this design.
Buy Hatch Outdoors fly reels online now for free shipping!

Shop Hatch Finatic Gen 2 fly fishing reels online for the best in fly fishing gear.
Hatch Finatic Gen 2 Improvements

CRANKS & COUNTERBALANCE
Finatic Gen 2 reels now feature an Ultraflon sleeve covering the aluminum shaft of the handle that separates it from the aluminum crank handle. This material and design will eliminate any chance of corrosion between the two points - your crank handle will spin effortlessly virtually forever.
FRAME FEATURES
Hatch Finatic Gen 2 fly fishing reels now feature 9 windows (compared to the 7 of the previous generation). The less immediately visible change is the surface inside of the frame is now concave. The addition of two arms in the frame allows the concave surface to reduce weight in the reel while not sacrificing any strength.
LIP SEALS & BEARINGS
Anglers are spending more and more time in the water pursuing their quarry, making drag sealing more important (especially in harsh environments like saltwater). Newly improved lip seals and sealed bearings are now standard in Hatch Gen 2 Finatic fly fishing reels to create an effective and reliable system to keep your drag functioning as it should under all conditions.
Durability in Hatch Finatic Gen 2 fly reels comes from utilizing barstock aluminum and machining it; also design features like a solid, one piece machined reel foot that is actually a part of the frame. The handle and counterbalance are precisely measured to be the same weight for true function, not just an aesthetic piece like some other reels. The frame and spool are connected through a super reliable design and feature a spool tension nut that can be easily removed with gloves and is press fit so that it does not fall off.
Superior Performance for Saltwater Fly Fishing - Choose Hatch Outdoors Fly Reels
At the heart of Hatch fly reels is their sealed drag cassette that features a multi-disc stack that utilizes Rulon and laser-cut stainless discs. By using a multi-disc set up, the heat dispersion and braking pressure are spread out over multiple surfaces instead of just one. From small stream trout to large bluewater species, Hatch reels have got you covered all over the globe.