Need Gear
recommendations?
Ask Pat!
Nautilus NV-G Fly Reels for Sale
6 items found
Shop all

fly fishing gear
You might also like:
Fishpond Sun Protection
$3.99
Omnispool Switchbox Kit
$29.25
Simms Taco Bag NEW COLORS
$39.95
G-Spool Design Produces Faster Fishing Line Retrieval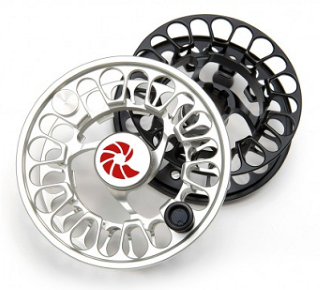 The Nautilus NV-G line of fly reels are designed to give serious fly fishers optimum levels of control and efficiency over their fishing experience. Unlike traditional fly reels, the NV-G features Giga spool design which is great for fly fishers seeking a reel that has extremely fast line coiling.
The G-spool dries up to 14 times faster than standard fly reels, effectively eliminating any unwanted corrosion and wear. The NV-G is a winner of multiple awards nationwide, and its exceptional drag system is far superior to that of any other fly reel with a comparable price tag.
Nautilus Premium Fly Rods for Professional Fishermen
The Nautilus NV-G is ideal for both professional and amateur fly fishermen alike. Its easy-to-use design and CFF disc braking system are guaranteed to leave you impressed. The NV-G is available in both silver and black, and is visually one of the sharpest looking fly reels available. With an unprecedented level of smoothness, lightning fast line retrieval potential, and superior drag system, there is nothing about this fly reel you won't love.