Pike & Muskie Flies for Sale from The Fly Fishers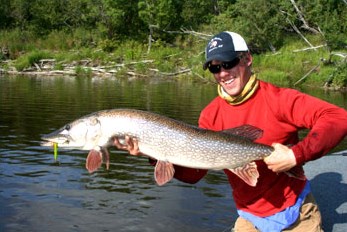 We specialize in warmwater flies at The Fly Fishers, so pike flies and muskie flies are right up our alley. Wisconsin has some of the greatest muskie fly fishing water on the planet and we fish a lot of it. We also fly fish the trophy northern pike water of Alaska every year.
Here's a list of the 9 best musky flies we've got in stock for nabbing big trophies.
In fact, Jared here at the shop guides for trophy pike in Alaska every summer, so we are proud of our pike and musky fly fishing knowledge. Please contact us for tips and tricks for hunting pike and muskies in Wisconsin and elsewhere around the US.
Here's the best pike flies we've got in our inventory. These are our favorites...
Shop our full inventory of fly fishing flies, including bass flies, panfish flies and more.