Sage METHOD Fly Rod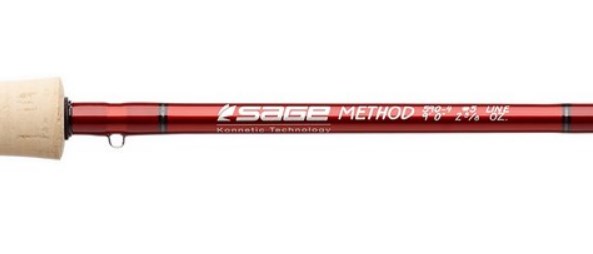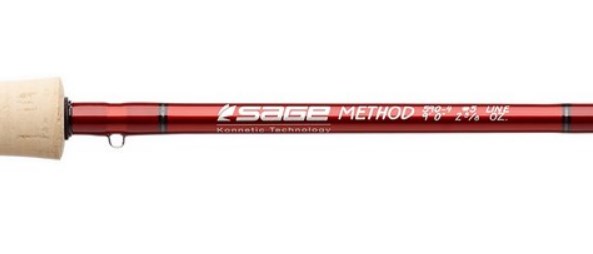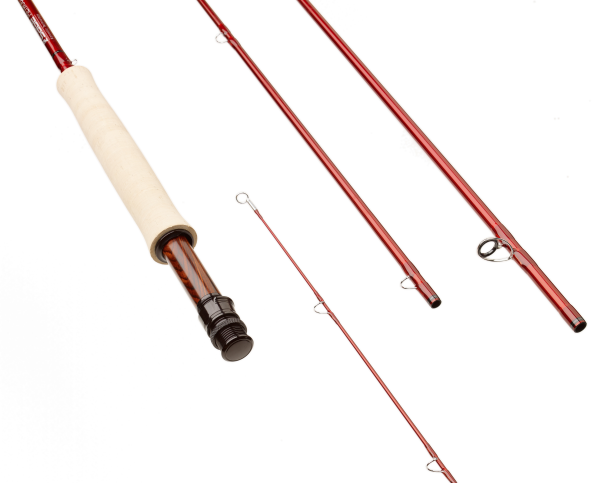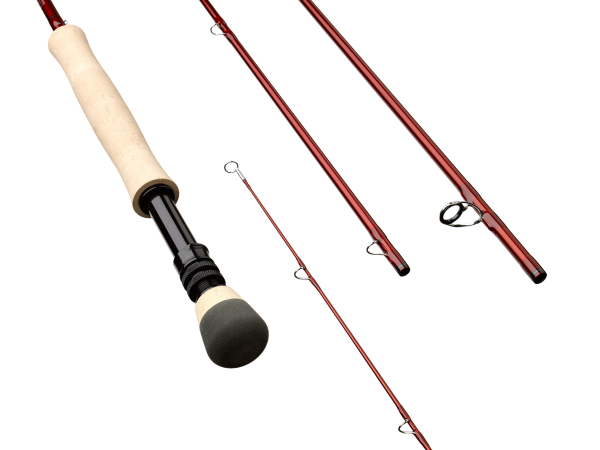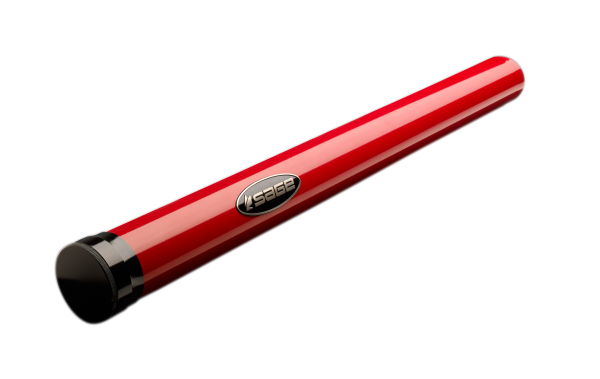 Have questions? Call us

(414) 259-8100
Need It Today? Pick up in store.

Business Hours

Monday

- Closed

Tuesday

- 10:00AM - 6:00PM

Wednesday

- 10:00AM -6:00PM

Thursday

- 10:00AM - 6:00PM

Friday

- 10:00AM - 6:00PM

Saturday

- 9:00AM - 4:00PM

Sunday

- Closed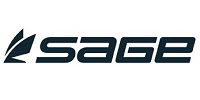 Sage METHOD Fly Rod Models
MODEL
LINE WEIGHT
LENGTH
490-4
4wt
9'0"
590-4
5wt
9'0"
690-4
6wt
9'0"
690-4*
6wt
9'0"
696-4*
6wt
9'6"
790-4
7wt
9'0"
796-4
7wt
9'6"
7100-4
7wt
10'0"
890-4
8wt
9'0"
990-4
9wt
9'0"
1090-4
10wt
9'0"
1190-4
11wt
9'0"
Choose the Sage METHOD fly rod of your choice from the dropdown above and click "add to cart" to begin your purchase.
Shop the Best Flies to Use with the METHOD Fly Rod
Superior Ultra-Fast Action Fly Fishing Rods
Sage's Method fly rods bring ultra-fast action and feel together unlike any other rod we've cast before. Sage's Konnetic Technology, found first in the Sage One fly rods, creates a hyper-light, ultra-strong yet exceptionally responsive casting fly rod. Like all Sage fly rods, the Methods are made in the USA and feature the Sage unconditional lifetime warranty.
We were blown away the first time we fished the Sage Method fly rods - tons of power that is truly responsive.The Method fly rods from Sage are ultra-fast, all-water rods that are buttery smooth and can still generate the high line speeds you need to cut through wind, make the big flies go and get the job done. The engine of the Sage Method fly rods is their revolutionary Konnetic Technology. Lighter, stronger and tremendously accurate; these are the basic principles of Konnetic Technology.
Shop fly reels to fit the Sage METHOD fly rod.
Spanning 4 to 11 weights in size, Sage's Method fly rods have got you covered from top to bottom. Make trout magic happen with the lighter weights. Mid-weight sizes are incredible bass and steelhead tools. These are the most versatile, ultra-fast fly rods you can find! Rev up and go when distance is needed. Lock in for tight, close casts. Unparalleled sensitivity, strength, light feel and accuracy make this stunning series of fly fishing rods some of the best you can buy. Includes Fusion Red powder coated aluminum tube.
All-water rod
Ultra-fast action
Konnetic technology
Magma red shaft color
Rust primary thread wraps with Pewter trim wraps
Fuji ceramic stripping guides
Robust guide set
Black rod bag with Magma colored silkscreen
Fusion Red powder coated aluminum rod tube with gloss black end caps and silver medallion
9'0" 4-6wt models feature Cocobolo wood insert and black reel seat components and snub-nose, half-wells grip
6wt and larger models feature polished black aluminum up locking reel seats and a Super Plus full-wells handle with fighting butt
Sage Method Fly Rods: Seriously Smooth, Ultra-Fast Action Performance

Sage's Method series are designed for both fresh and salt water environments. This rod has what it takes to meet the fish on their own terms. The ability to cast the fly out to places where fish felt the safest is sometimes the best approach. Fast-action rods are essential to performance, yet the new METHOD gives you more speed at a lighter weight. Method fly rods generate the fastest line speeds to punch through the wind and carry the biggest, bulkiest, heaviest flies.

For unmatched performance and long-lasting durability, choose Sage Method fly rods.
The Method fly rod employs unparalled Konnetic rod building technology for super-smooth, responsive casting in an ultra-fast taper. The advanced technology of every Sage Method fly rod possesses incredible sensitivity for streamlined technique.
Long-lasting durability will keep your angling at peak performance. Beyond the superior functionality, Sage Method rods are handsome with close attention to detail and includes Sage's incomparable, unconditional lifetime warranty.
You didn't become an expert caster just for bragging rights. You certainly didn't reach your skill level overnight either. You honed your angling skills in order to catch more fish, more often.
For the best American-made fishing supplies, check out our full selection of Sage fly fishing rods.