Need Gear
recommendations?
Ask Pat!
Shop all

fly fishing gear
Orvis Clearwater Fly Fishing Outfits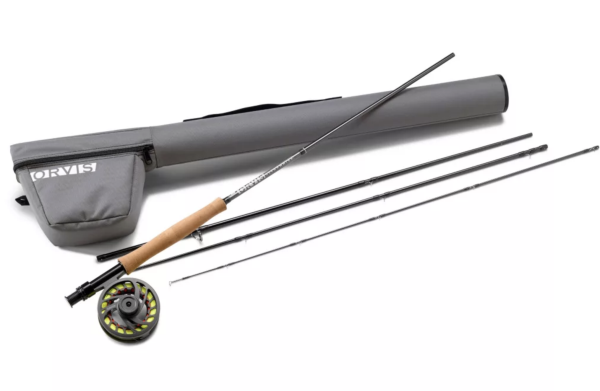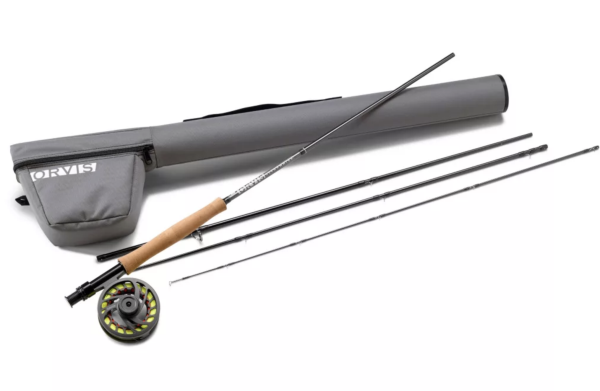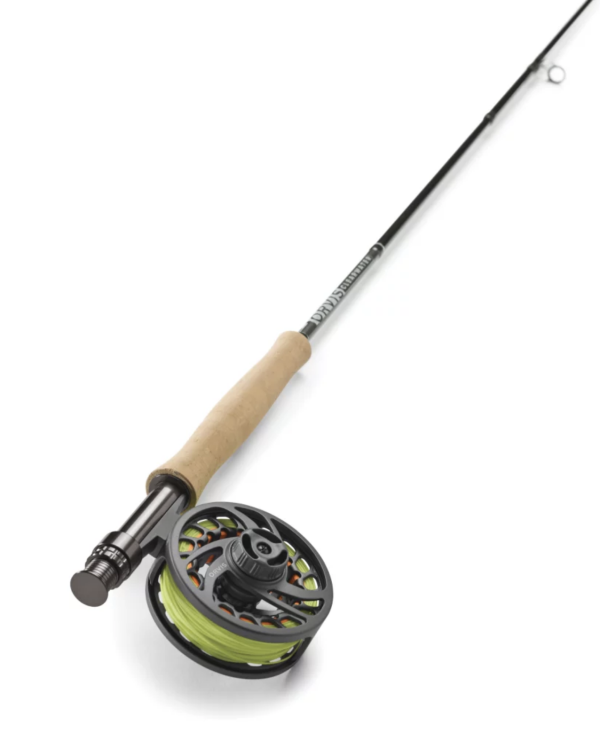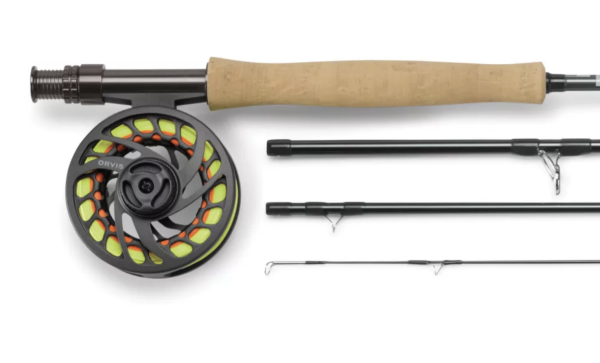 Have questions? Call us

(414) 259-8100
Product Number:
CLEARWATEROUTFIT
Products you may also like
Rainy's 24/7 Trout Fly Assortment (36 Pack)
RAINY247 -
$81.95
View Product
Need It Today? Pick up in store.

Business Hours

Monday

- Closed

Tuesday

- 10:00AM - 6:00PM

Wednesday

- 10:00AM -6:00PM

Thursday

- 10:00AM - 6:00PM

Friday

- 10:00AM - 6:00PM

Saturday

- 9:00AM - 4:00PM

Sunday

- Closed
Orvis Clearwater Fly Fishing Outfits
Orvis Clearwater Outfits are ready to fish fly rod and reel kits that feature quality parts to make for an easy grab and go setup to get fly fishing.
Blanks are black chrome with white accents
Quick rod identifier on the blank
Chrome snake and stripping guide with a ceramic insert
Full black nickel aluminum reel seats
25-Year Guarantee
Designed in Vermont
Ready-to-fish outfit includes the Clearwater rod, a Clearwater Large Arbor Reel, Clearwater line, backing, and leader, and a rod/reel case
3wt 10' size is a great outfit to start Euro nymphing - includes Orvis Tactical line
3wt 10'0"
Get started Euro-nymphing in this ready-to-fish, value-priced outfit. Designed in Vermont as part of the best fly-rod series you can buy for the money, the Clearwater 10' 3-wt. Fly rod is specifically designed to enhance European-nymphing tactics. Its light sensitivity and reach offer the perfect rod for maintaining contact with a multiple-fly nymphing rig. Given the new popularity of this technique, the Clearwater 103-4 coupled with a Tactical Nymph line is an exceptional outfit offering reduced line sag and better contact for quicker reaction to subtle takes.
5wt 8'6"
The Clearwater 8'6" 5-wt. Fly Rod continues the legacy of this iconic length and line weight. Considered the perfect trout rod, this was the first model purchased by many fly anglers. The legendary Superfine Orvis Henry's Fork rod was an 8'6" 5-wt. It offers a versatile length that's at home on large or small water and a line weight that allows for the enjoyment of small trout yet can handle large trout and light bass with ease. Whether you're looking for versatility, a daily driver that hangs rigged and ready on the wall, or the one and only fly rod you own, the Clearwater 865-4 fits the wallet-friendly bill.
5wt 9'0"
The Clearwater 9' 5-wt. Fly Rod is a standard for western rivers and bigger eastern water. Not only does it have the length to reach out and control drifts and the power to reach far banks, but the line weight to handle big trout and light bass. Firing a big streamer up and across a big river and reaching out to mend the line and control the drift is right in this rod's wheelhouse. Throwing big attractors with droppers or big hoppers in the early fall is the perfect task for this rod.
6wt 9'0"
The Clearwater 9' 6-wt. Fly Rod is a stout trout and light bass fly rod that can handle big, heavy streamers, big hair poppers, dropper setups, and nymph rigs with ease. This is a great rod for pounding the banks from a drift boat or dropping poppers on the edge of lily pads. This is a must-have rod in Alaska for throwing mouse patterns and drifting egg patterns and flesh flies to big rainbows.
8wt 9'0"
A ready-to-fish, big-game outfit at a value that's hard to beat. The Clearwater 9' 8-wt. Fly Rod joins the Orvis 908-4 arsenal as the most popular big game rod model for species from big freshwater bass to bonefish, stripers, and false albacore.