Need Gear
recommendations?
Ask Pat!
Shop all

fly fishing gear
Patagonia x Danner Foot Tractor Wading Boots - Sticky Rubber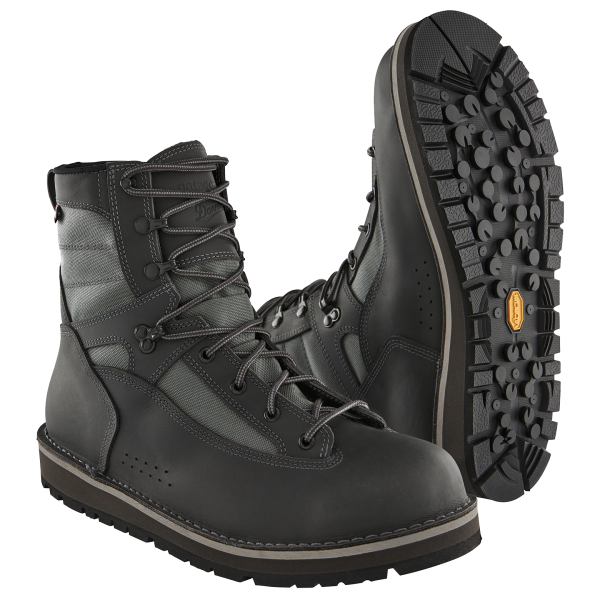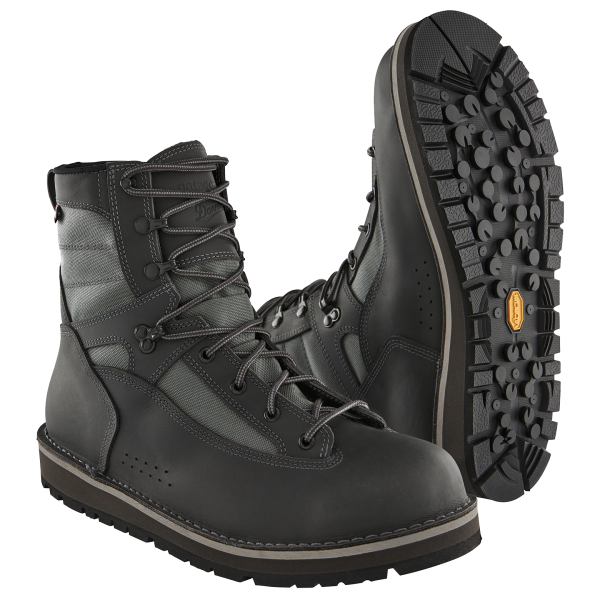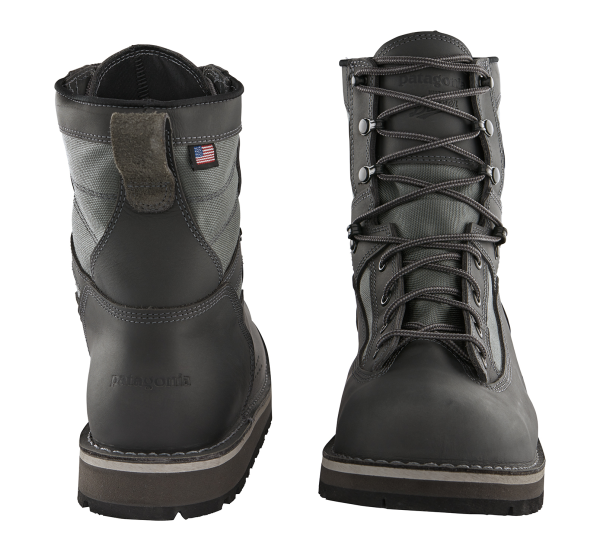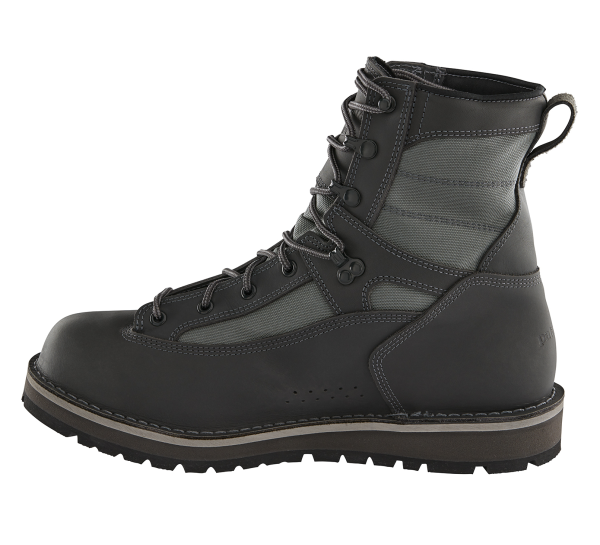 Have questions? Call us

(414) 259-8100
Products you may also like
Patagonia Wading Staff - Backordered
81710 -
$149.00
View Product
Patagonia Fitz Roy Trout Trucker Hat NEW COLORS
38288 -
$35.00
View Product
Need It Today? Pick up in store.

Business Hours

Monday

- Closed

Tuesday

- 10:00AM - 6:00PM

Wednesday

- 10:00AM -6:00PM

Thursday

- 10:00AM - 6:00PM

Friday

- 10:00AM - 6:00PM

Saturday

- 9:00AM - 4:00PM

Sunday

- Closed
Your last pair of boots. The Foot Tractor sticky rubber boot from Patagonia - built by Danner.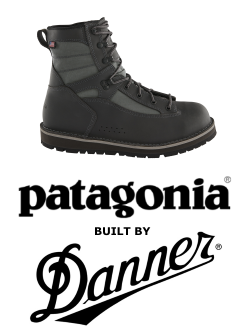 Patagonia has partnered with Danner to build the most durable and highest-performing wading boots possible. Made by hand in Portland, Oregon, these boots are engineered for the most demanding wading. Made with full-grain leather and stitchdown construction, these wading boots are designed to be recrafted as they age. These are the best boots Patagonia has ever made and are designed to be the last boots you'll ever need to buy.
The most durable, highest performance boot possible. We've never seen a wading boot like this - exceptional support and outrageously durable. Capable of being resoled and/ or recrafted by the experts at Danner, this is the last wading boot you will ever need to buy. The Vibram Idrogrip sticky rubber sole provides fantastic in water traction.
Please note, website inventory is not live. Patagonia is currently not shipping until an estimated date of April 9th at the earliest. Any out of stock items will be fulfilled ASAP and sale prices will be honored. We will notify you if any item is temporarily out of stock.
Vibram Soles The gold standard in outdoor sole technology. Foot Tractor models equipped with Vibram Idrogrip formulated specifically for slip resistance on wet rock. River Salt boots feature Vibram Megagrip for all-terrain, all-condition grip on both wet and dry surfaces. Traction cleats and extra shoelaces are included with boots.
Supportive Midsoles Comfort & support. Foot Tractors feature a dual-midsole design made from waterproof, military grade materials. River Salt features an innovative bi-fit board midsole combining the shank, lasting board and midsole into one piece, reducing weight without support sacrifice.
Full-Grain Leather Stout full-grain leather that is tough, long lasting and able to mold to the shape of the foot. Treated with a proprietary, PFC-free saline solution tanning process that greatly improves resistance to breakdown, even in the salt. Able to be reconditioned for incredible length of life.
Durable Nylon Uppers made with heavy duty, 1,000 denier nylon panels that stand up against the harshest, most abrasive environments. Uppers are free of unnecessary foam and utilize a perforation system tested and proven in Danner's combat boots. Speed lacing system is fast and super secure.
Recraftable Stitchdown Construction The same stitchdown construction Danner has perfected in it's work, hiking and military boots allow for resoling and even reconditioning by Danner. All soles wear out, this construction and capability ensures these will be the last pair of boots you'll ever need.
Patagonia Danner Foot Tractor Sticky Rubber boot sizing chart
Men and women can reference the table below to find the right size:
| Label | 5 | 6 | 7 | 8 | 9 | 10 | 11 | 12 | 13 | 14 |
| --- | --- | --- | --- | --- | --- | --- | --- | --- | --- | --- |
| Men's | 5 | 6 | 7 | 8 | 9 | 10 | 11 | 12 | 13 | 14 |
| Women's | 6 | 7 | 8 | 9 | 10 | - | - | - | - | - |
Patagonia Danner Foot Tractor Sticky Rubber fly fishing boots warranty information

All boots are backed by Patagonia's Ironclad Guarantee. From Patagonia - "We guarantee everything we make. If you are not satisfied with one of our products at the time you receive it, or if one of our products does not perform to your satisfaction, return it to the store you bought it from or to Patagonia for a repair, replacement or refund. Damage due to wear and tear will be repaired at a reasonable charge." Click here to view all details on returns, repairs, replacements or refunds from Patagonia.
Premium boots + premium waders = set for life.
Buy a pair of Foot Tractor boots with a set of Patagonia fly fishing waders and you can cross waders & boots off your list for good.
These boots ship for FREE. Grab some more gear while you're in the shop.
Check out more fly fishing bags & luggage, backpacks, wading clothing, or stock up on your favorite flies or fly tying materials. See some of our latest closeouts & discounts for some sale price items.
This is the highest quality wading boot we have at the shop.
There really is nothing better out there on the market. If you're after only the best wading boots for fly fishing, this is the best you're going to get.