Airflo SuperDri River & Stream Fly Line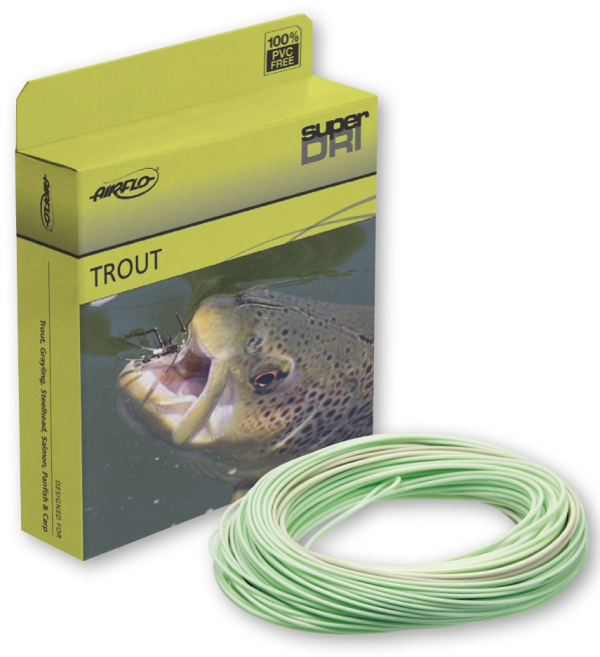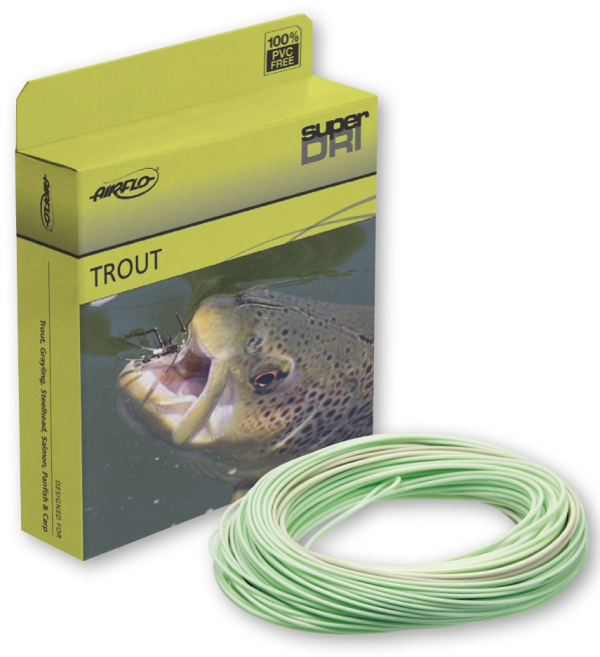 Have questions? Call us

(414) 259-8100
Product Number:
LINE-SDRS
Need It Today? Pick up in store.

Business Hours

Monday

- Closed

Tuesday

- 10:00AM - 6:00PM

Wednesday

- 10:00AM -6:00PM

Thursday

- 10:00AM - 6:00PM

Friday

- 10:00AM - 6:00PM

Saturday

- 9:00AM - 4:00PM

Sunday

- Closed
Airflo Super-DRI River & Stream fly lines utilize Airflo's super popular "Delta" taper for super gentle presentations at any distance. The "Delta" taper is a front taper that is longer than standard fly lines. Great for dry fly fishing when presentation becomes critical at any distance. We've also really liked the River & Stream as a single hand Spey line in some of the larger sizes.
What is it?
Super-Dri is the first fly line to take advantage of a wave of new nano-engineered hydrophobic materials. The guys at Airflo like to think of it as super-teflon. Originally Airflo designed the Super-Dri lines to take advantage of the water repulsion properties of the new material and make the line float higher. What they didn't anticipate was the legion of other benefits. The amount of line you can pick up and mend is unreal. The lines don't just repel water—they repel dirt and scum as well. even clean water has algae and othe micro-organisms that cling to your fly line. These lines feel slick all day.
ZONE technology
But Airflo didn't stop there. Using the capabilities of their new machinery, Airflo added ZONE technology to the Super-Dri lines. The idea behind Zone is simple—supple lines rock out and have many benefits, except when it comes to the haul zone. The more supple the line is, the more resistant it is to the double haul through the guides, especially when it gets warm outside. By changing the hardness of the coating in the Zone area, compression is reduced during the haul resulting in superior line speed and greater shoot-ability across a wide temperature range.
See our selection of Fly Fishing Leaders.
Shop all

fly fishing gear