Airflo SuperDri Pat Ehlers' Bass Muskie Fly Line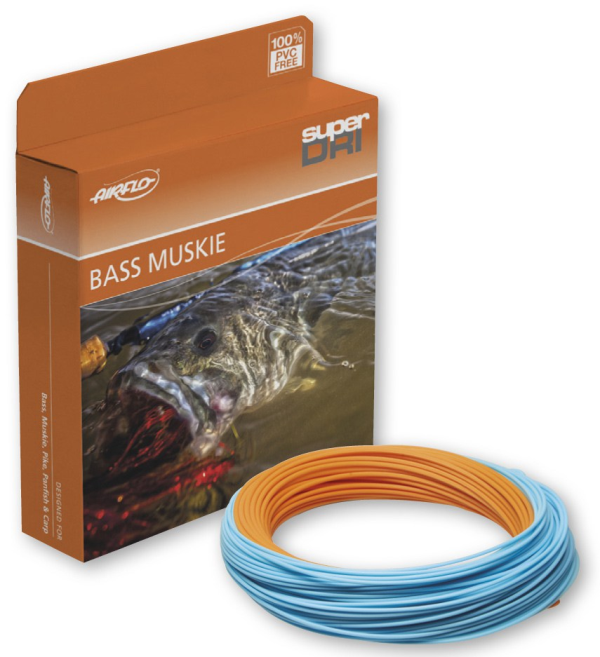 Have questions? Call us

(414) 259-8100
Product Number:
LINE-APEBM
Need It Today? Pick up in store.

Business Hours

Monday

- Closed

Tuesday

- 10:00AM - 6:00PM

Wednesday

- 10:00AM -6:00PM

Thursday

- 10:00AM - 6:00PM

Friday

- 10:00AM - 6:00PM

Saturday

- 9:00AM - 4:00PM

Sunday

- Closed
Newly updated with Airflo's ultra high performance Super-DRI fly line technology! Pat designed the Bass/Muskie line with a compact head that loads the rod quickly, sustains line speed through the cast, throws big nasty flies and is extremely accurate. The Super-DRI Bass/Muskie line is built on Airflo's Power Core for ultra low stretch performance - better feel and increased power in setting hooks. If you do any warmwater fly fishing, this fly line is made to make your fly fishing experience more successful and fun.We know these fly lines will make you a better angler.
Pat Ehlers on the Airflo SuperDri Bass Muskie Fly Line:
"I was flattered to have Tim Rajeff owner of Echo Fly Rods and the exclusive distributor and chief design engineer of Airflo Fly Lines ask me to design a new Bass/Muskie taper fly line for Airflo. Tim and Airflo gave me the resources to design the line I had always wanted. The taper of this fly line is short and compact to make fly casting large flies easy. There is a longer rear taper to give the line more accuracy. It has welded loops on both ends for ease in attaching both leaders and backing and the line size is welded into the front loop for ease of identification. A color change in the line identifies the head length. This unique taper of the Ridge Bass/Musky will sustain line speed all the way through the cast, improving accuracy and lessening the effects of cross or head wind. There are ridges thast run the length of the line which decreases friction in the guides and allows for use across a wide range of temperatures. The ridged construction along with a thicker running line also keeps the running line from tangling on the boat deck. If you are fly fishing for bass or fly fishing for muskies and pike this line will make your fly fishing easier."
Pat Ehlers
These lines are available in in WF6F, WF7F, WF8F, WF9F, WF10F to cover all of your warm-water flyfishing needs from panfish to muskies.
Shop all

fly fishing gear