Need Gear
recommendations?
Ask Pat!
Buff Headwear & Gloves for Sale Online
There are no products in this category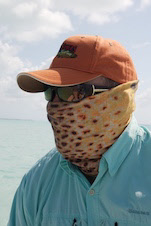 Buff - the original multifunctional headwear. Numerous ways to wear these plus they keep sun off of your skin with UV protection, and bugs out of your mouth.
You can breathe through them because of their microfiber material. Utilize the Windstopper and Polar Buffs and Cyclone Buffs while fly fishing on those colder days as well.