Hareline River Road Foam Cylinders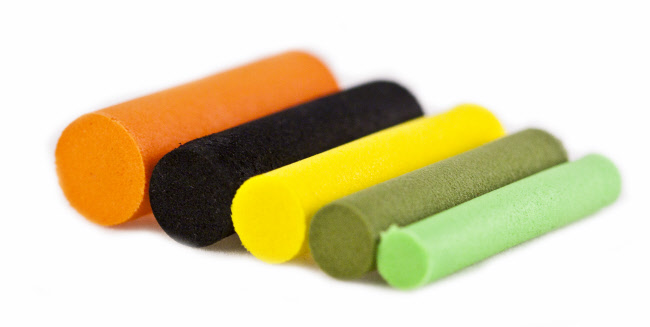 Have questions? Call us

(414) 259-8100
Need It Today? Pick up in store.

Business Hours

Monday

- Closed

Tuesday

- 10:00AM - 6:00PM

Wednesday

- 10:00AM -6:00PM

Thursday

- 10:00AM - 6:00PM

Friday

- 10:00AM - 6:00PM

Saturday

- 9:00AM - 4:00PM

Sunday

- Closed
Used on its own these foam cylinders are used to form the head on Bob Popovic's Banger fly. You can use them in their existing shape or sand or cut them to any shape you want. These cylinders come in a variety of diameters. Striped bass and bluefish love them and places like Chesapeake Bay on the east coast is where Bob Popovic's came up with this pattern. In the Midwest Mississippi River smallmouth bass love them too. Use the smaller sizes to create effective panfish flies and don't forget the larger sizes for fly fishing largemouth bass on the Delta in California or fly fishing Florida largemouth bass.
Use the River Road Creations Foam Popper Head Jig Cutting Set to build great poppers out of these foam cylinders.
6 cylinders per pack.