Sage ONE Fly Rod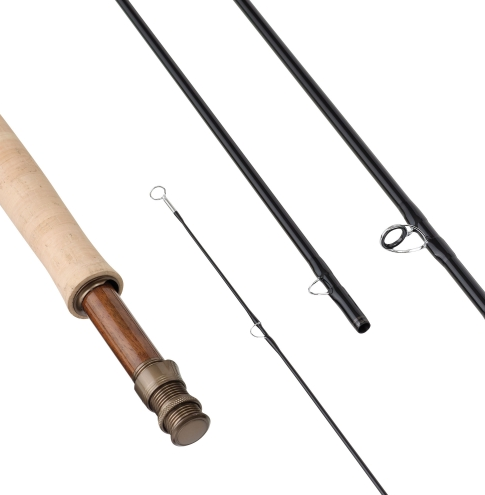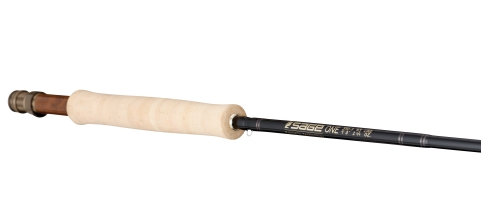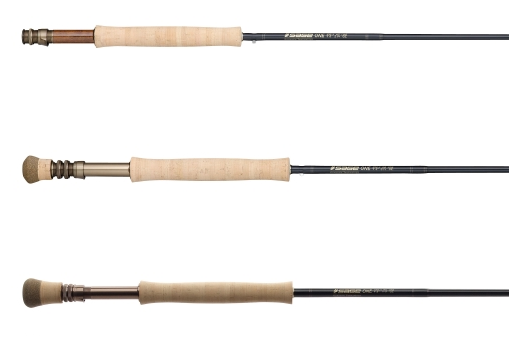 Have questions? Call us

(414) 259-8100
Need It Today? Pick up in store.

Business Hours

Monday

- Closed

Tuesday

- 10:00AM - 6:00PM

Wednesday

- 10:00AM -6:00PM

Thursday

- 10:00AM - 6:00PM

Friday

- 10:00AM - 6:00PM

Saturday

- 9:00AM - 4:00PM

Sunday

- Closed
Sage One Fly Rod: Sage's Flagship Rod
Sage One Fly Rods available:
376-4 (3wt 7'6")
390-4 (3wt 9'0")
486-4 (4wt 8'6")
490-4 (4wt 9'0")
496-4 (4wt 9'6")
4100-4 (4wt 10'0")
586-4 (5wt 8'6")
590-4 (5wt 9'0")
596-4 (5wt 9'6")
5100-4 (5wt 10'0")
690-4 (6wt 9'0")
691-4 (6wt 9'0" w/ fighting butt)
696-4 (6wt 9'6")
697-4 (6wt 9'6" w/ fighting butt)
6100-4 (6wt 10'0")
790-4 (7wt 9'0")
796-4 (7wt 9'6")
7100-4 (7wt 10'0")
890-4 (8wt 9'0")
896-4 (8wt 9'6")
8100-4 (8wt 10'0")
990-4 (9wt 9'0")
1090-4 (10wt 9'0")
1190-4 (11wt 9'0")
1290-4 (12wt 9'0")
Choose the Sage One fly rod of your choice from the dropdown above and click "add to cart" to begin your purchase.
"Wow" That's usually the first word associated with casting the Sage One fly rod. Sage One fly rods are lighter, stronger, smoother and exceptionally accurate. Rod designer Jerry Siem and the team at Sage acheived these new levels of performance through the revolutionary rod building process KonneticTM Technology. Before diving into all of the technology acronyms and percentages, KonneticTM Technology essentially means more of the good stuff (Carbon Fibers) and less filler (Resin) compared to more conventional rod constructions. More of the good stuff and less filler results in a rod that is lighter, more aerodymanic and much more torsionally stable.
True Casting, True Results
This stability keeps the rod casting truer when transferring energy during the cast, which makes the rod much more responsive and extremely accurate! Increased sensitivity also let's you feel what's happening during the cast - increased feel will help you control the cast. For the tech guys, two key processes utilizing aerospace-grade materials contribute to acheiving the scary good levels of performance of the Sage One. Sage's Advanced Modulus Positioning Systems (AMPS) precisely aligns the bundles of high modulus carbon fibers along the taper of the blank for ultimate strength and straight tracking during casting. The High Compression Molding (HCM) process compacts the carbon fibers and Sage's proprietary resins - the result is a dramatically smaller diameter and lighter weight blank. We've fished the Sage One from spring creek trout to permit and tarpon on the flats, and I can easily say this really is one of the best fly rods on the planet! Includes black powder coated aluminum rod tube with Sage medallion.
Cutting Edge Technology for High Performance Fly Fishing
The result of three years of research and development, the Sage One fly rod utilizes Sage's impressive Konnetic Technology. With Konnetic, the carbon fibers in the Sage One fly rod are significantly closer and tighter, which makes for a crisper, more powerful and more accurate fly rod.
Sage's Konnetic Technology means more carbon fiber in the rod and less resin. This creates greater stability and torsional rigidity in the Sage One fly rod. What does this mean for you? When casting, there is less "wobble" throughout the rod and the tip stays truer to its course, resulting in much more accurate casting.
Not only is the Konnetic graphite engine of the Sage One fly rod superb, the rest of the rod features first-class appointment like Fuji ceramic stripping guides and a high-grade custom cork handle. A black powder coated aluminum rod tube is included for protection while in transit.
Sage One Fly Rod is Your All Around Fly Rod of Choice
Available in several lengths and in 3 to 10 weight sizes, the Sage One fly rod is awesome for spring creek trout fly fishing, smallmouth bass fly fishing and saltwater fishing for species like bonefish and snook.
Our take on the Sage One: A fantastic fly fishing rod for casters of all experience levels.